Here are some layouts I did for
Scrap Etc
:
**click on any image to see it larger**
This one is using brand new SEI papers. I loved these little birdies! Too cute! Got some Blossoms and Buttons from Making Memories on here too, along with some of their fabulous little notebook paper from the 5th Avenue collection.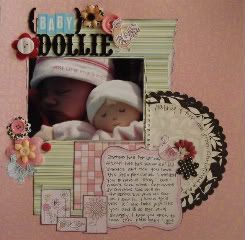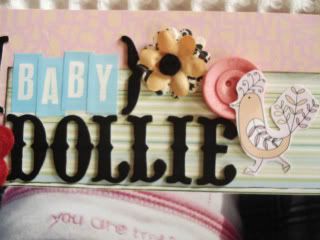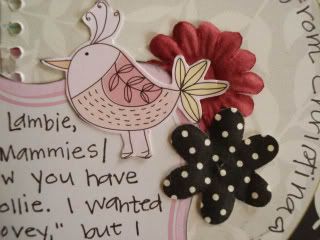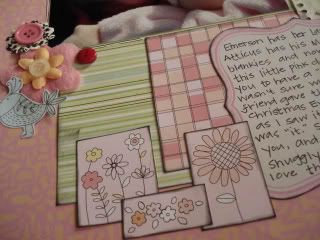 Basic Grey's new Archaic line is SO adorable! I figured you'd probably be seeing a lot of little boy layouts with this product, so I figured I'd give it a little bit of a different spin. Em is decently into dinosaurs these days, and when she first started recognizing them, she called them "dino-roars." So cute!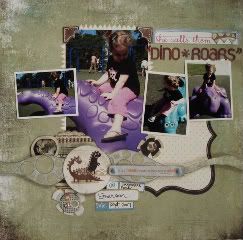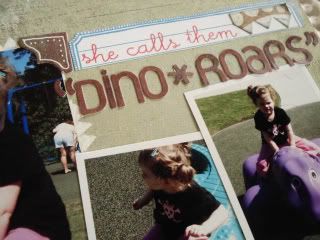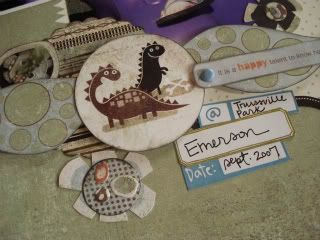 I did this one with new SEI papers as well, along with a few other things. I created this for a challenge for the Crop Addict online crop last weekend. My challenge was to use the new
Pantone Spring 2008 color predictions
as your color scheme. Kind of broke me out of my old faithful "turquoise and green" rut. ;)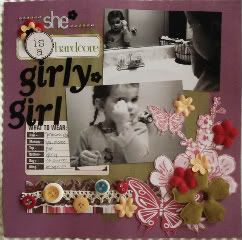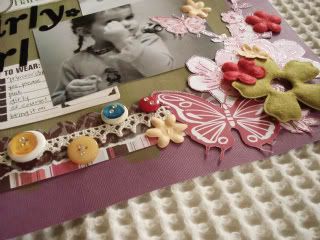 Finally, another one with the Basic Grey Archaic line.
Kim
at Crop Addict did a challenge to use hidden journaling on your layout, and that gave me the push to finally make this layout that has been bumping around in my head for a while. The journaling is about my thoughts around the time that I found out about
Rick Burgess' son's death
. It really has affected some of the way I view Atticus, for at least this season in our life. I know that I absolutely love all my children, and I cannot imagine the horror and grief that would overcome me if I lost one of them, but for the reason that I was pregnant with Atticus at the same time Sherri was pregnant with Bronner, I seem to transfer some of those feelings onto him. I have thought and prayed a lot about Sherri in the last month or so, imagining all of the things she must be feeling and going through... so some of those thoughts ended up in the journaling on this page.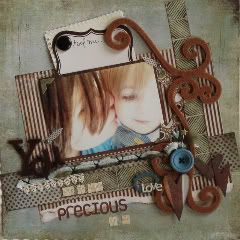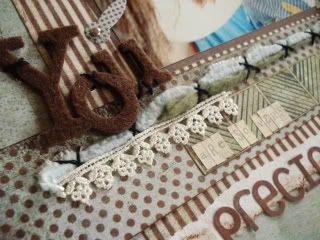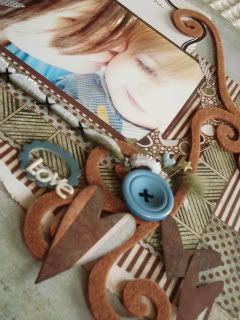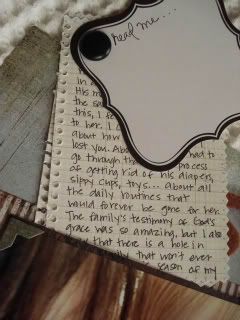 Sorry for that sad note at the end of this post... just something that has been on my heart lately.
That's the end of my
marathon
of
posts
today! Thanks for stopping by to read my ramblings... I don't say it enough, but I truly appreciate the little bit of joy I get in my inbox each time I see a new comment has been posted here. :)
Labels: kids, layouts, Scrap Etc.