for my secret sister!
Let me just tell you- I'm involved in a secret sister swap on the Scrap Etc. message board... it was started as a fun way to get to know other participants going to the Event in April, and also- it's fun to get packages in the mail!
I have had so much fun already, picking out cute things for my secret sis, but I have to tell you, the girl that is MY secret sister- she is spoiling me.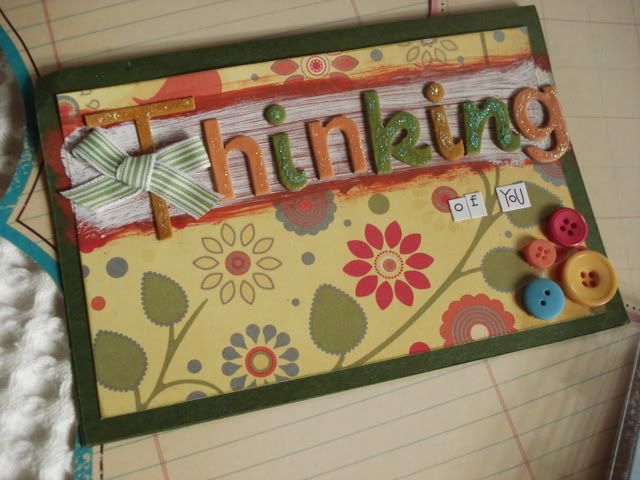 I got an awesome package today, which was
just
what I needed. I hate the whole packing/preparing to go out of town thing (esp. with toddlers), plus, obviously, this week has been a bit exhausting for us. ;) I opened up a big ol' box from my secret sis full of goodies that TOTALLY brightened my day.
Check it out!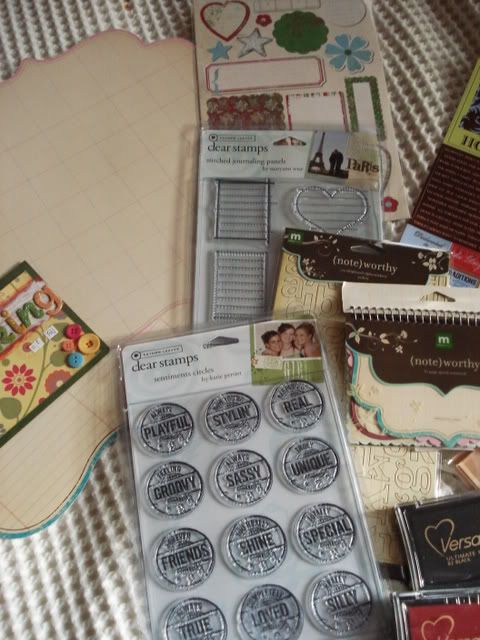 Thank you so much, secret sis! :)