-I'm wanting to be in a good mood because my brain is full of several crafty and around-the-house projects ... but I'm not so happy because my kids are grouchy.
-Pink eye and fractured elbows and withdrawals from spoiling relatives makes kids grouchy.
-I like rainy days. I am glad we are getting some this week. Makes me feel all cozy inside.
-I am sick and tired of Atticus getting into every single thing in our house and finding some way to make a bigger mess out of it.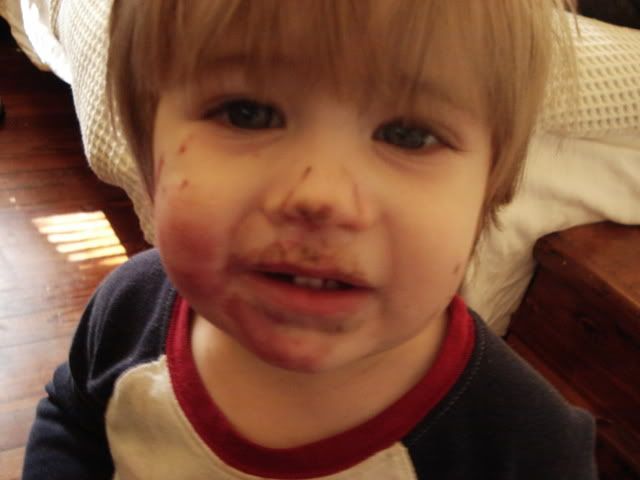 (That's non-toxic stamping ink on his face.)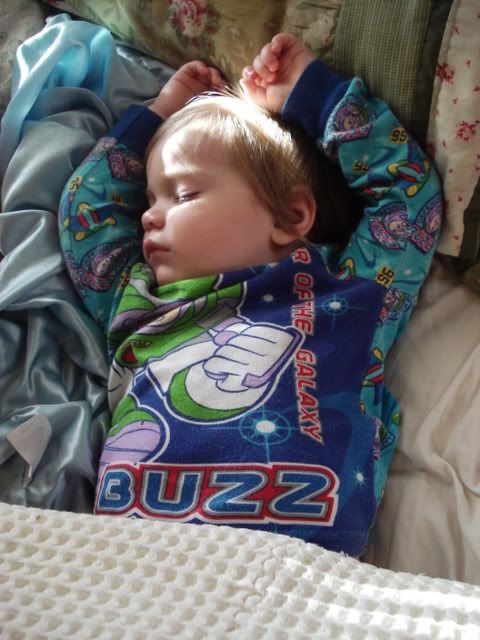 (At least he's really cute.)
-I'm freaking 35 weeks pregnant. That's only 5 weeks left, IF I go all the way to 40 weeks.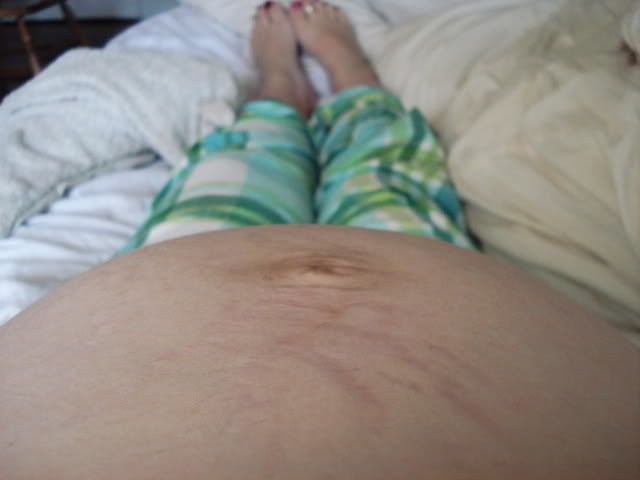 -I need to make a list of things "to do." Like finish Christmas gifts, pack my bag for the hospital, and make arrangements for the kids' childcare while I'm at the hospital.
-I am glad I have all the little clothes I need, thanks to already having a girl and my sweet friend
Katie
passing along her Campbell's tiny pink outfits.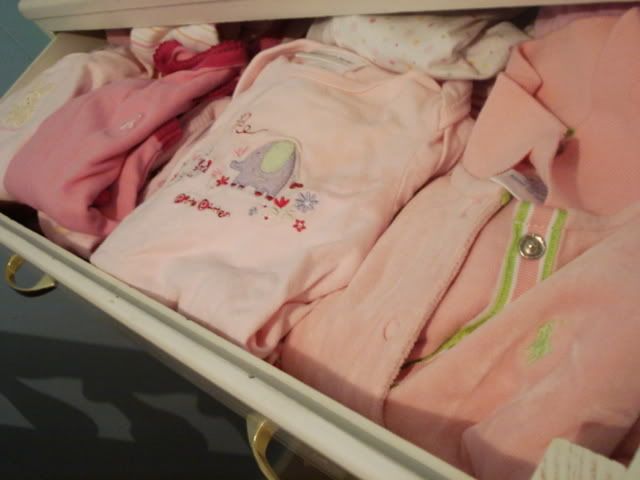 -I'm feeling overwhelmed a bit by all that's going on. When I do this, I tend to withdraw socially because social stuff stresses me out. I'm trying to be aware of this and not get too analytical about everything.
-I'm so very, extremely, hugely thankful for my husband. I'm glad we are friends. I'm glad I can trust him. I'm glad I feel like I can tell him things. I'm glad I feel like we are partners. He's a keeper. ;)
-I'm very excited about Christmas. I've already gotten a huge chunk of the decorating done, and am hoping to finish it today. I just love sitting in our living room with a mug of hot chocolate and basking in the lights. Hehe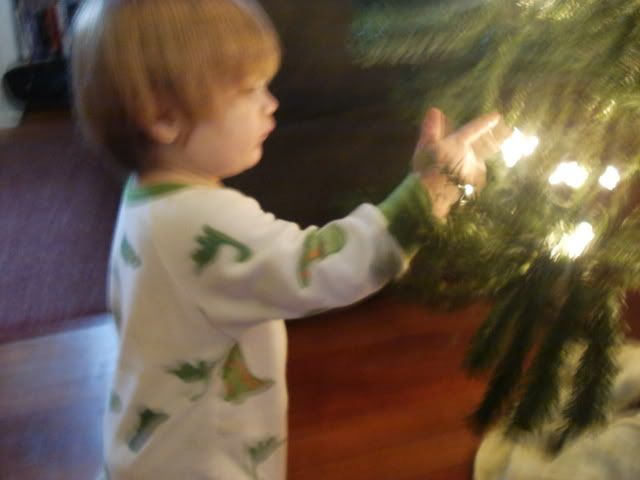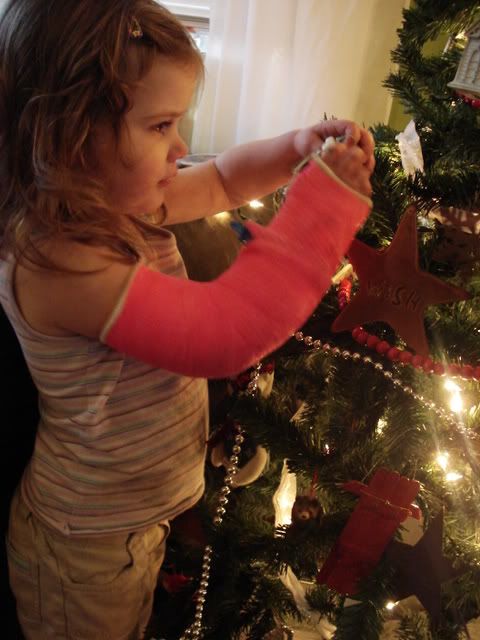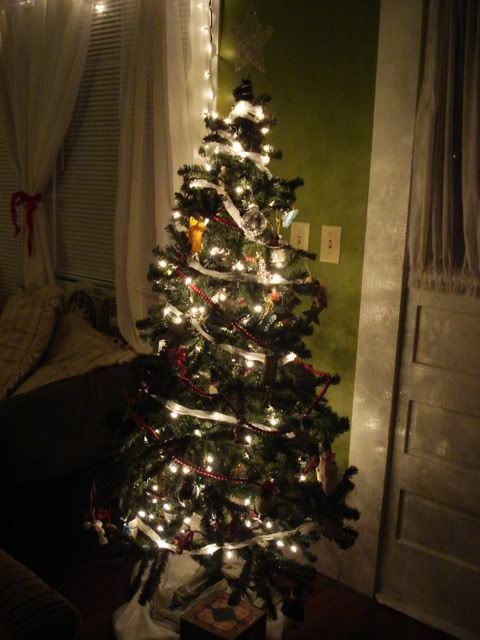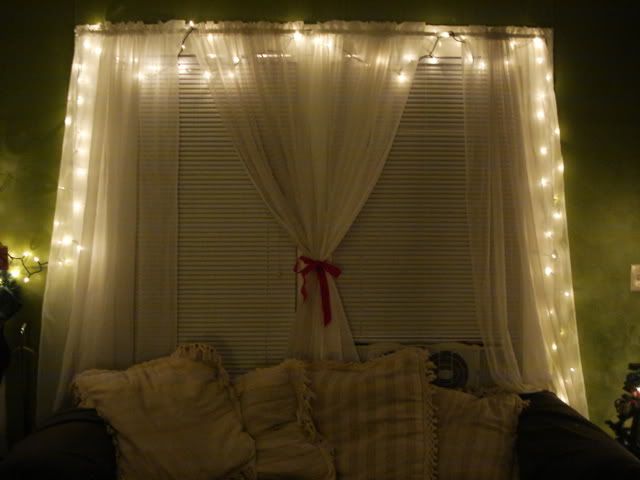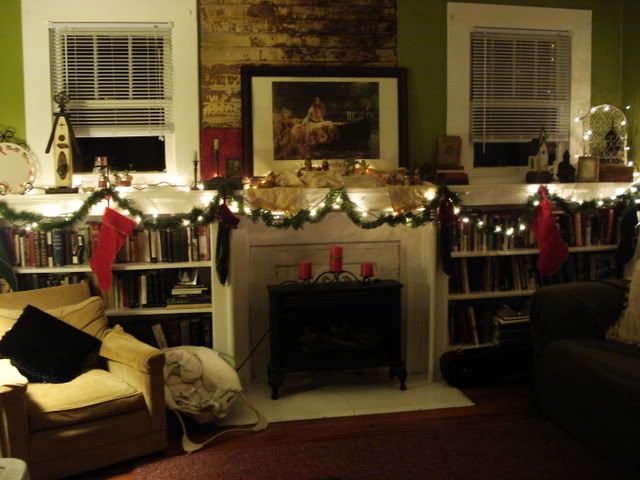 -I'm on a big hot chocolate kick right now. I'm not picky about what kind it is (although my fave is definitely the kind from Starbucks!). Just give me a big ol' mug of hot yummy chocolate. It's the only type of "hot" drink I like, and I must be
cold
to drink it.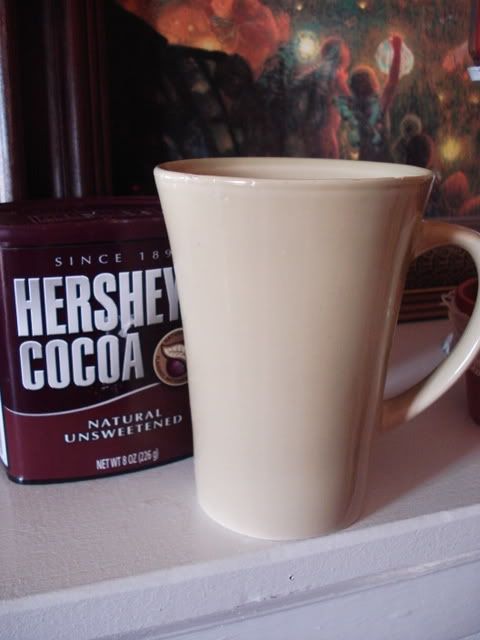 -My kids were given (decaf) coffee by my sweet husband yesterday. Which ensued in Emerson crying for about 10 minutes yesterday afternoon for "more-more coppee!" He didn't even add much sugar to it!
-Emerson has been really, really cooperative with the whole cast thing. She's asked a couple of times "Take it off?", but other than that, has not been really frustrated or hindered by it. I'm really proud of her. I totally thought we would have a melt-down when she got tired of having it on her arm. She's such a tough little cookie.
-I am thrilled to be on the
Crop Addict
Design Team again! They have the BEST kits- seriously. Tons of stuff in them. :) :) :)
-I'm still in my pajamas and don't foresee changing out of them today. I'm putting the kids down for naps in about 45 minutes, and then I'm planning on cleaning, decorating, and scrapping. Maybe not in that order.
**Actually, I think I'm putting the kids down now. I can't handle the crying anymore.
***While I was waiting for my pics to upload, Emerson climbed into my bed and fell asleep. Atticus tore apart Sabriel's room and had a massive poop. He's headed to bed now.